Hello!
I'm trying to use the claim widget, but apparently it's not working.
The widget keeps loading but no content is shown.
At first I thought it was because the asset is set to be claimed from the 30th April, but then I tested with other people's instance-ids, and got the same result (didn't work as well).
I tried to open it on Chrome and Safari.
The page is located at https://www.moreabstract.xyz/ (scroll down and click on "claim here")
The code can be found at GitHub - vitorjaguat/auction-page2: Listings page for Manifold assets
Snapshot: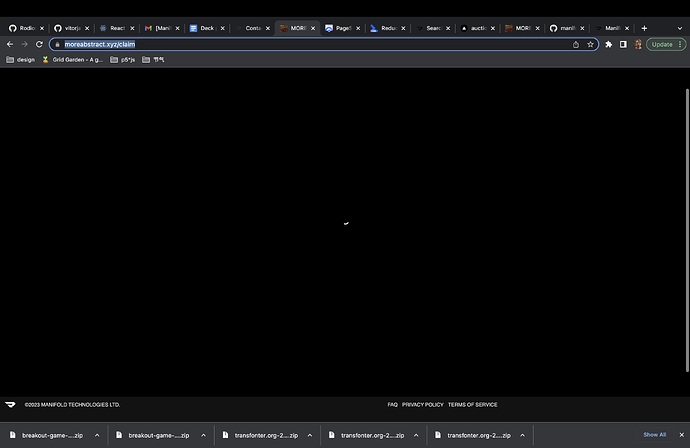 Thanks in advance!