I am contacting you because I have a problem between the contract I made on Manifold and an OpenSea collection.
I already sold a token from this collection but I created a new token recently and I can't put it on sale in OpenSea. (I tried to put it on sale on other platforms and it's ok)
https://opensea.io/assets/ethereum/0x6dea02a07fcb8a2ad3779ef5193aad8bf6fd3b83/2
I already contacted OpenSea but since 3 weeks they can't explain or fix the problem.
I hope someone can help me here?
Thank you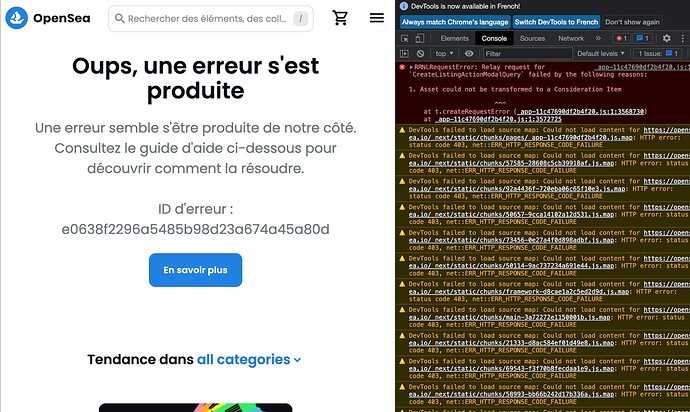 Welcome to our Developer Community!

If you're looking for help from the community about an issue, please be as detailed as possible. When creating a thread, include the following information:

Links related to the issue
A screenshot of the issue
Select the appropriate Category

Please search for existing topics before posting, this will help us escalate issues faster. To search, press on the top right of this page!