Never miss a drop again.
As a collector you can now add your email to subscribe to all updates from your favorite creators.
To do so simply go to a creator's claim page, connect your wallet, add your email and done!

Right now you'll get updates for all claims created by the artists you subscribe to as well as reminders of when claims start and when they are about to end.
Notifications for Burn-Redeem campaigns will also available to subscribers shortly. You can manage your subscriptions on our website: https://notifications.manifold.xyz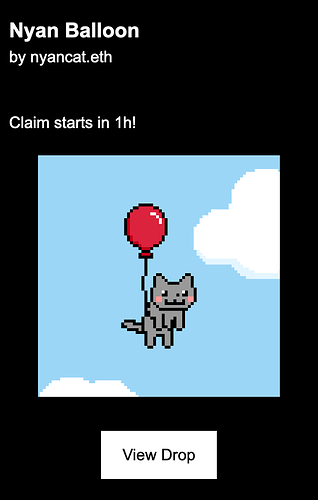 As a creator there is nothing you have to do to enable this feature. When creating a claim you'll also have the option to send a notification to all your subscribers or not, letting you manage how you want to announce your drop.

We're also iterating on ways in which you can visualize and engage with the collectors who have subscribed - whether that's creating special drops for them or other possible mechanics you can leverage with subscriptions!
We're always trying to improve how creators can better engage with their audiences, and would love to hear more about what you all are looking for!