Hi everyone,
I've just deployed 2 contracts at Goreli test network and wanted to try Claim page.
But I see this message: "You have no contracts found for your account. Deploy a contract to use this app!"
Claim page screenshot: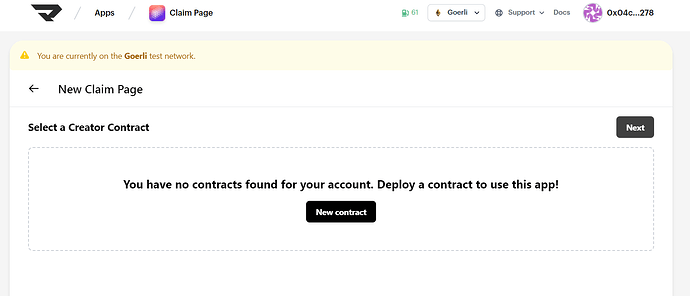 Contracts page: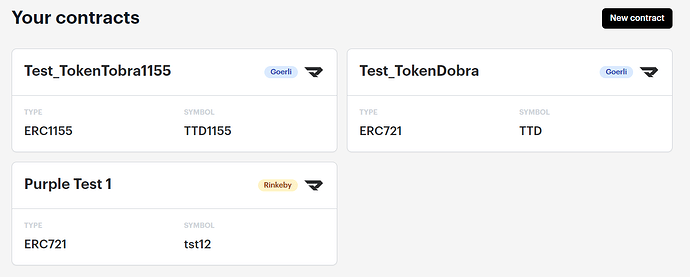 Is it possible to use Claim page for contracts at test network?