Hi!
I have a concept that requires burning different tokens for a new token.
Here is the description:
Mint your initial NFT: (1155)
Burn your initial NFT for a chance to choose from 5 negatives. So here, I understand I have to set up 5 different pages with the initial to burn for a new 1155.
Wait for a day and then burn the negative to reveal the positive of the photo. Here, I also understand that I need to create 5 new pages, with 1:1 burns.
4**. Finally, I want people to be able to burn ANY of the 3 previous phases (so, one initial, one negative, one positive, three negatives, three positives, three initials, 2 negatives and 1 positives… you get the idea) against one new 1155. I understand I also have to set up 5 pages for each new AI token.**
Can this work? Here are some posters to illustrate.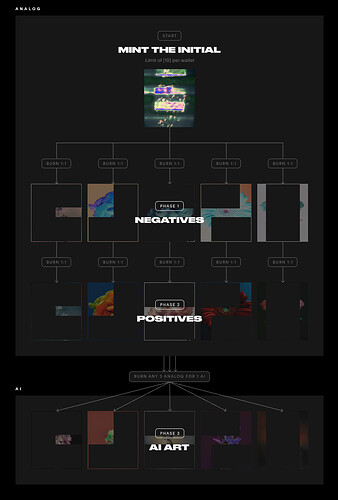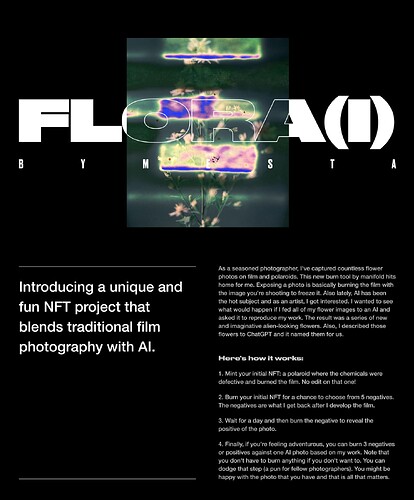 Cheers,
Mesta