This is an old bug in Manifold Studio, wasn't resolved since first reported in Manifold Discord server about a half year ago.
I tried to upload very small GIF image, and it shows uploading forever. Same result when I uploading small SVG, except now it allowed me to "Mint to Goerli". After minted it resulted NFT without an image.
Can see in https://studio.api.manifoldxyz.dev/asset_uploader/1/asset/285784916/metadata/full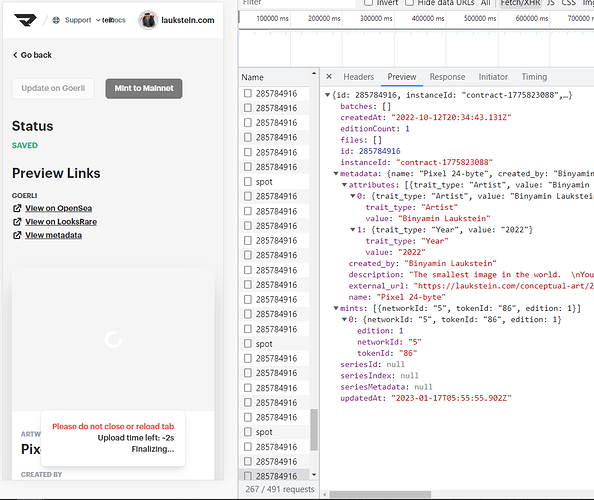 I am able to upload the same SVG on OpenSea directly, so I consider this as a bug in Manifold Studio.
When I can expect it fixed in Manifold Studio, any quick workaround for same image?
SVG image https://laukstein.com/conceptual-art/2022-pixel-24-byte.svg