Good day to the Devs,
I just minted a token on my ERC721 smart contract but it's yet to be seen in the collection on Foundation. When you visit my Foundation profile, it shows I've created just 10 tokens (which is the number of tokens in my batch mint last year), implying that the newly minted token isn't there. However, if you click on the collection it shows there are 11 tokens in it, although the 11th one which happens to be the newly listed one isn't still showing. Please I need help.
Below are screenshots:
I was restricted to sending just two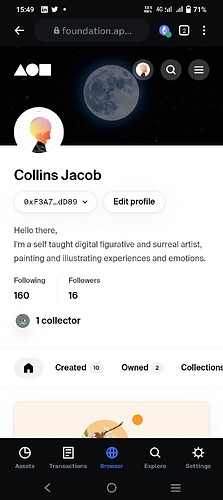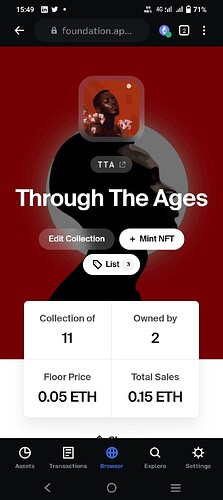 Here are relevant links:
This is the link to new token: Manifold Studio
Here's a link to my Foundation profile: Collins Jacob (@surrealbeam) | Foundation
Please I need assistance, please help.