Reached out to you guys on Twitter per the website (@manifoldxyz) but haven't seen a response yet. As a result I decided to try and get in contact w/ you here.
Need help resolving a minting issue that occurred the other day when minting on your application. I minted quantity 2 of the BEN.ETH CRYPTO HYPE FACTORY NFT. Unfortunately I only received quantity 1. I've never seen this issue so I have no idea as to the WHY. I did verify the TxN hash and it does in fact show quantity 2. Yet I still only received 1.
Txn Hash: 0x9e3d1bbcd341481213d59f56d3b6a9d0f1f0212fc574d7ffffcab2a039c0d641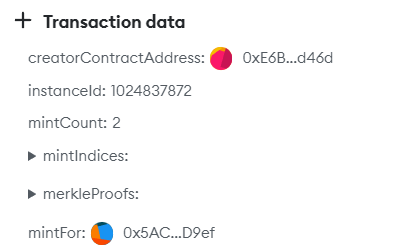 Thank you in advance for helping resolve this issue.
Trent