Hey all,
I've been setting up an auction page using an ERC721 Contract. Managed to create the contract and mint a token which I've sent to my own address.
But here's the hitch: I can't seem to locate my token when I navigate to the Gallery app to prepare the listing page. I've attached a screenshot below to give you a clearer picture of the situation: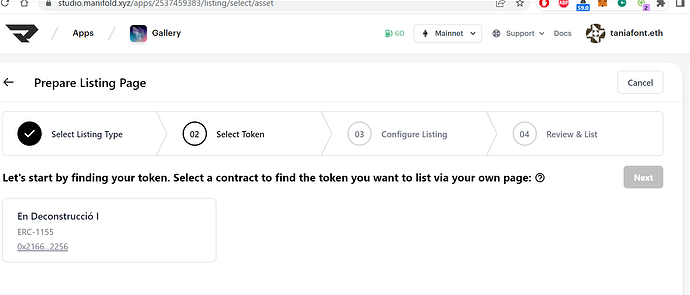 For some reason, the ERC721 isn't showing up.
Here's the token link if you need it: Etherscan.io Token
Any help or insights would be much appreciated. Cheers.