Hello Manifold Developer Community,
I've created a smart contract on Manifold ERC721 for a digital : physical fashion product so collectors can mint first then redeem the token gated product on shopify using merch bridge to connect wallet, choose size, add shipping details.
I've thoroughly gone through the tutorial and have 2 mints on the contract but the connect widget and gated campaign is not activated on shopify. Any suggestions to unblock would be greatly helpful!
Product type is labeled as "Manifold" in the product page.
Smart contract: Thirty 104
Shopify: https://mirrorwerx.xyz/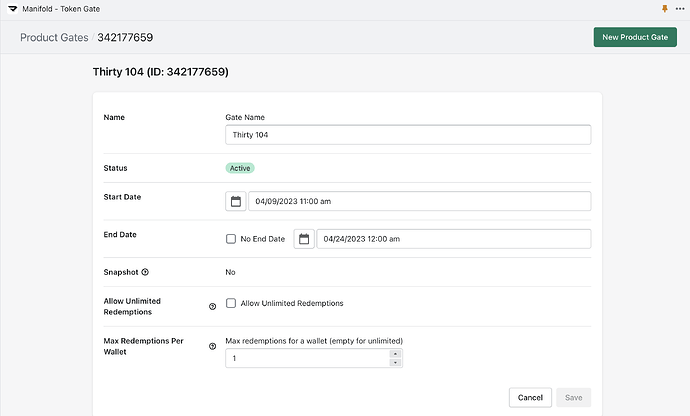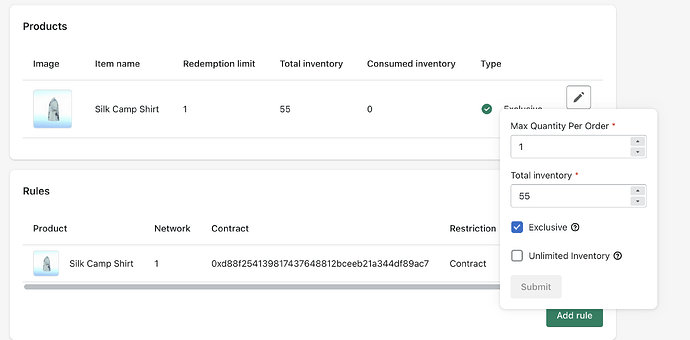 Welcome to our Developer Community!

If you're looking for help from the community about an issue, please be as detailed as possible. When creating a thread, include the following information:

Links related to the issue
A screenshot of the issue
Select the appropriate Category

Please search for existing topics before posting, this will help us escalate issues faster. To search, press on the top right of this page!