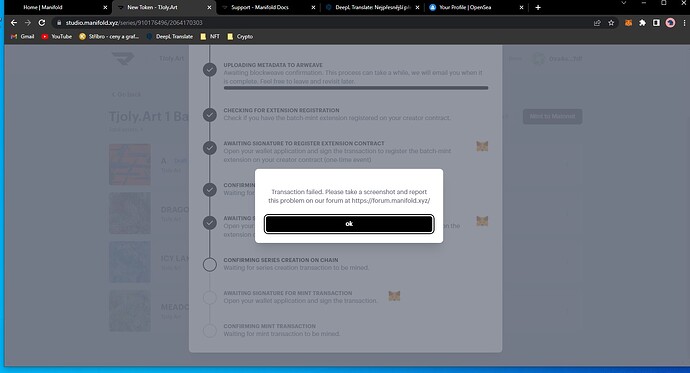 Hi I'm trying to mint a collection of 4 NFT
on contract ERC 721
The contract deployment went fine.
I'm using Chrome, Metamask, secured T safe,
Internet connection ok.
Mint token fails in place see screenshot.
Since I am using Vault T I didn't use Goerli Test net and put the mint directly on Mainnet ?!
Transaction confirmation is fine…Gas Fees are deducted


(I tried two attempts , each time on a different contract)
Then comes the failure
Tokens now can't be deleted , a window pops up to check the connection.
Thank you for the info
MInt is running for a real artist so this is really a problem for me.
Before mint these NFTs I did a Test mint on the address without connecting to Trezor T and everything went fine