Introduce yourself and get to know the Manifold community!
gm! I work with the community here at Manifold. In the past I've worked with all sorts of creators from makeup artists to actors/actresses. Love to see a thriving community in web3 and I can't wait to chat with folks! If you have any questions feel free to reach out!
Hi there! My name is Jack, I'm an engineer at Manifold. Lately I have been working on our claim page app. Looking forward to answering questions and getting product feedback here!
HI! My name is Heejay and I'm an artist and mixing engineer in Ooh La La. Happy to be here! Hope artists in Manifold can connect through this forum!!
GMGM
Oli from NFTYSK8 here, minted my first manifold contract a week ago!
Looking forward to diggin deeper & great to discover this forum and wish everybody a great day!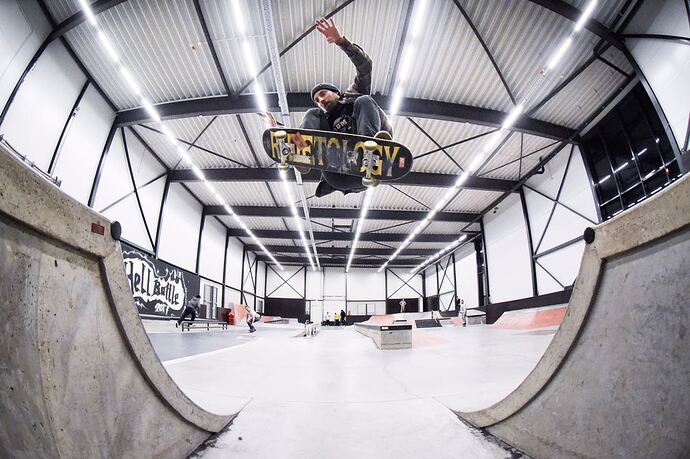 Hi, I'm Mike, musician from Fairfax, VA (northern VA, just outside of D.C.)
Hello! My name is Andy. I'm a musician, artist, educator, and believer in Web3. I'm excited to launch my collection soon using Manifold, and I look forward to learning from and connecting with other creators in the space!
I've been in the web3 world for over a year now, worked on project teams, and I'm looking forward to using the tools from Manifold to launch my art collection soon!
Would love to connect with other creators and artists interested in doing the same: @whoisandyshea2 on Twitter.
YO
I was one of the first handful of web3 artists
When I started almost 5 years ago, we could only mint gifs if we were lucky, and we had to host it on our own webservers.
we sparked the superrare
I look forward to integrating with SUPER
YOU GUYZ ARE AWESOME
Checkout my work which is already integrating manifold with decentralization and a paintbrush going on 25 years.
Checkout my first original manifold, and share that 6.9% commission love!
read more: Earn 6.9%
Connect with me on any channel @bigcomicart
Hi, I'm J6, I write and perform music (and the occasional jingle *Rug Radio's GM NFTs *) I have very basic web dev skills and am slowly learning about web 3. I am interested in using manifold to create fun music & visual things on the chain. I created a contract using Manifold, and am interested in accepting Alt ERC-20 Tokens. I am also interested in minting web pages in the hopes of creating fun & interactive digital collectibles. Looking forward to meeting new people here. B )
it's a beautiful day to have a beautiful day!

GM Lyndo & Co


loving Manifold. Best tool in NFTs RN
Hi, I'm Oce, an illustrator/painter, and looking for the best place to mint my work.
gm. om.
ooo, a forum – been a while since I've seen one of these – wonder if this is a special manifold-made forum of sorts.

vvveary here, member of m0dal (amongst numerous other orgs/initiatives in web3). here to !BUIDL neat stuf, and work toward that brighter future for more than just a few, that the handful of us still here wish to see one day.
Hi to everyone
My name is aleksys and i am a visual artist. I use digital and physical mixed mediums
to create most of my artworks. I am not a dev but as an artist and user i am willing to help by giving feedback and "ideas" to this community and team.
I find Manifold platform the most legit and multifunctional tool, i strongly believe that Manifold could be the "Adobe suite" of NFT mechanisms.
Hi all. I'm James, an audio engineer/ musician from Toronto, Canada. Nice to be here!
HI! I'm KUSH! I create and work in the music business as a sound engineer (live) and also own some businesses. LFG!

Redline here. So happy to have a place to chat. Manifold rocks.
I'm a metadata adept and artist interested in building out provenance on arweave. That is one of the main reasons I was initially attracted to Manifold. But the artists here are awesome. Thanks to all who give so much, especially in the midst of turmoil.
Hi,
I'm Nils, CTO & Co-Founder of PINSL Fine Art NFT Platform.
We are working together with traditional artists and galleries to bring them into the world of web3 and enable them to create, manage & sell NFTs. We do also support artists with their own drops, for which we use (and love) the Manifold Creator Studio. I was looking for the Forum because of the current situation around OpenSea Royalties and how to fix the situation when using Manifold Contracts but from what I have seen you are already working on it.
Thanks for all your efforts and greetings from Germany!
Nils
Hello fam!
We are TwoBrooklyners - artists (photographers), now minting on Manifold.
Hi, my name is Marieke, I am a photographer from The Netherlands and I have been in Web3 since March 2021. I have a publishing business in The Netherlands selling my work to 30 retail locations under the brand name Wad of Wonders and World of Wonders. I waited minting my work until Manifold came along because for me this was the solution that will give me the most flexibility and control. I minted a few 1/1s via manifold and I will soon add an editions projects from a 3300 km solo roadtrip I have done recently through Germany, Switzerland and Italy. Here's some of my work on Foundation. Looking forward to connect with fellow Manifold users via Twitter!