Hey there!
I'm Shakti, a digital illustrator that has an influence in tarot art and symbolism.
Been using Manifold since day 1 of minting my NFTs and I love all the new things they are bringing to the table, and how easy they make it for us to make our own smartcontracts.
Here's a bit of my work in case you're interested!
Linktree: Shakti Gómez | Twitter, Instagram | Linktree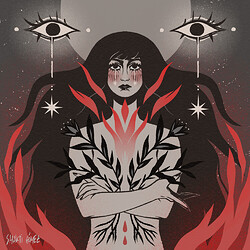 !