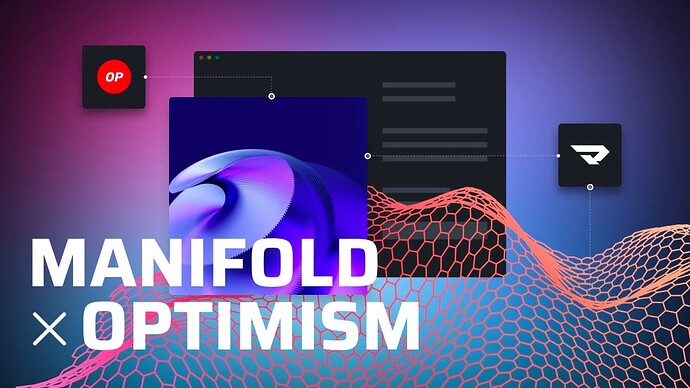 Deploy contracts and create NFTs for pennies thanks to @optimismFND
We're giving eligible creators $6.90 in ETH on Optimism to get started.**
Claim your FREE "Manifold-Optimism Creator NFT" and we'll send you $6.90 ETH on OP direct to your wallet as part of the transaction. More than enough to deploy your first contract, mint tokens, publish claim pages, collect artwork, and more!
So what can you do with $6.90 of ETH on OP and Manifold Studio?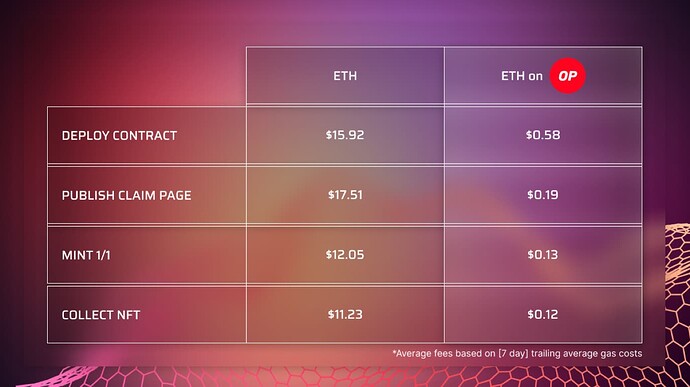 To qualify:
You've previously deployed a contract through Manifold Studio on Ethereum before our 6/12/23 snapshot
Your email address and Twitter account are up-to-date in your Manifold Studio settings
Don't have any ETH on OP to cover the ~$1 mint fee?
No worries, use credit card, Apple Pay, or Google Wallet when minting.
You can also bridge funds directly with the official Optimism Bridge Optimism Gateway
Thanks to @crossmint for the seamless payment flows.
We're thrilled to make creating on Ethereum even more accessible with @optimismFND. Get started now at studio.manifold.xyz.